Welcome!
The Paleoanthropology Society was founded in 1992. It recognizes that paleoanthropology is multidisciplinary in nature and the organization's central goal is to bring together physical anthropologists, archaeologists, paleontologists, geologists and a range of other researchers whose work has the potential to shed light on hominid behavioral and biological evolution.
Statement on Sexual Harassment and Assault
The Paleoanthropology Society is committed to providing a safe space, free of threats, harassment or assault, to all of our members regardless of age, ethnicity, race, gender identity or expression, sexual orientation, disabilities, religion, marital status, or any other reason unrelated to professional performance. In this document, the concept of Paleoanthropology Society "member" includes both dues-paying and non-paying recipients of Society mailings.
The Time is Now - A message from Paleoanthropology Society Members Bill Kimbel and Kaye Reed.
News & Announcements
---
Harold L. Dibble, 26 July 1951 – 10 June 2018
It is with great sadness that we announce the passing of Harold L. Dibble, preeminent paleoanthropologist and a founding member of our society. Harold was a leading figure in Middle Paleolithic research on Neandertals in France and in the Middle Stone Age of northern Africa with projects in Egypt and Morocco.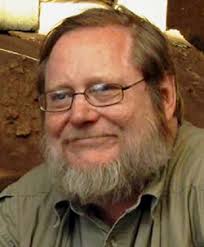 Among his numerous contributions to the field are the idea of sidescraper reduction processes to interpret Middle Paleolithic typological classes, his controlled experiments in lithic flake production to assess the role of diverse variables in stone knapping, and his work in evaluating the role of fire at Neandertal sites. He received the Society for American Archaeology's Award for Excellence in Archaeological Analysis in 2014, for his contributions to the study of lithics and Paleolithic archaeology. Harold mentored many students over the years, including those for whom he served as the chair of their Ph.D. or M.A. committee or as a committee member, those he involved in his field projects, and those who turned to him for advice on a multitude of topics. He was a dedicated scientist, who strongly believed that ideas about the past needed to be rigorously tested. An obituary will be published in our journal, PaleoAnthropology, which he helped found and for which he was the first archaeology editor.
In memory of his outstanding career and mentorship, the society is establishing the Harold L. Dibble Mini-Me Fund to assist students and colleagues with limited access to monies with the expenses of attending the annual meeting of the society. The title of the fund acknowledges that Harold was more than just a teacher to his students, he was a friend and mentor who supported them with unwavering conviction and respected their choices. Harold's unique ability to water his relationships with his numerous students has led to a proliferation of mini-me's, as he affectionately referred to himself in relation to his own mentors. We hope that this fund will continue to support mini-me's in the future.
---
NeanderART2018
International Conference under the aegis of UISPP (The International Union of Prehistoric and Protohistoric Sciences) and the auspices of IFRAO (The International Federation of Rock Art Organisations);
"Is there palaeoart before modern humans ? Did Neanderthals or other early humans create 'art' ?"
Conference will be held at the University of Turin, Campus "Luigi Einaudi", Italy From 22 to 26 August 2018
Academic sessions will be from 22 to 24 August 2018, followed by field trips to Neanderthal sites on 25 and 26 August (Fumane Cave, Verona, Italy and Ciota Ciara Cave, Borgosesia, Italy).
---